Monocoque Standard 3D System(MSD/MSDW)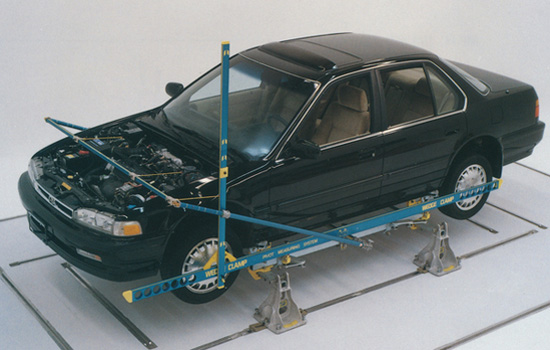 Explanation of Monocoque 3D System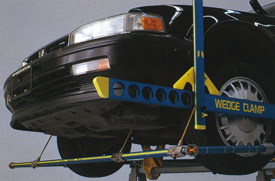 The Monocoque Upper Gauge uses a patented rotating/telescoping action to access the entire vehicle from a single mounting point.

The system is easily moved clear of the repair area or to measure other points.

The Monocoque Upper Gauge can be used alone in repairs, or by adding the Length and Height Accessory making three dimensional spec book measurements anywhere on the vehicle.

Line up
Length & Hight Accessory

Upper Gauge Set
The length and height accessory is used with the Pivot Measuring System to give you three-dimensional spec book measuring anywhere on the vehicle.
This system is especially useful in repairs of heavy hit vehicles where large sections are being repaired or replaced.

For the first time, a three-dimensional measuring system so simple, so affordable that you can equip every technician with one.

Wall-hung System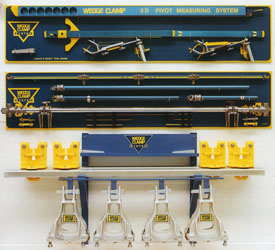 The wall-hung system is convenient for storing parts.